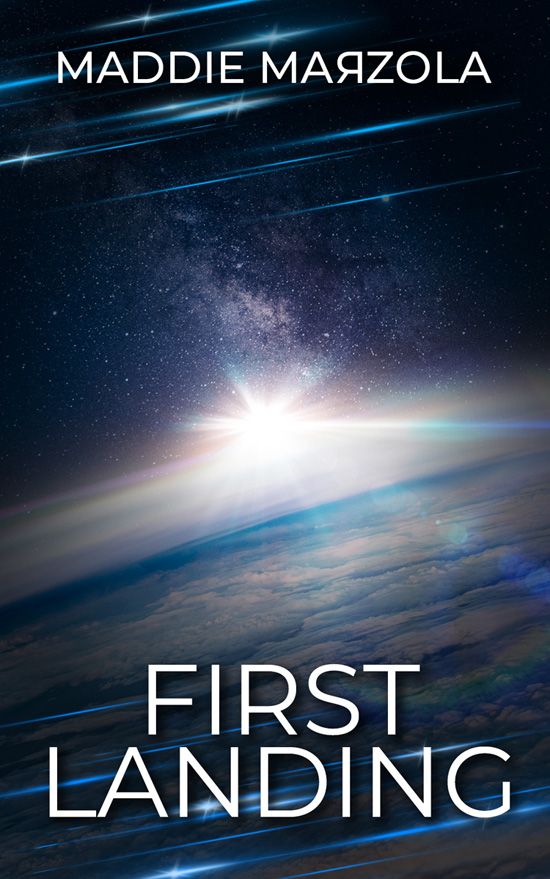 Download First Landing and join my reader group newsletter.
A spaceship enters the Earth atmosphere, carrying the fate of an entire species – the Skaara.
When a storm breaks out and threatens to strike the ship down, the Skaara pilot has no choice but to land in the middle of nowhere.
Alone on a hostile planet, will she be ready for the unexpected?